The area code indicates the regional location of the phone number. According to NANP, there are 405 area codes in North America.
Of these, 326 are in the US, 42 are in Canada, 17 are non-geographic virtual number, and 20 are others(mostly Caribbean).
The number of area codes is different for each area, in the future, the area with the most phone number users will have more area codes.
989 is one of the Area Codes.
Lookup area code 989 regional location
State:
Michigan
Region: Michigan
Center City: Alma, Alpena, Saginaw
State & Region & County & City & Location map with Area Code
Too many area codes, map size limit, all area codes may not be displayed, only major area codes.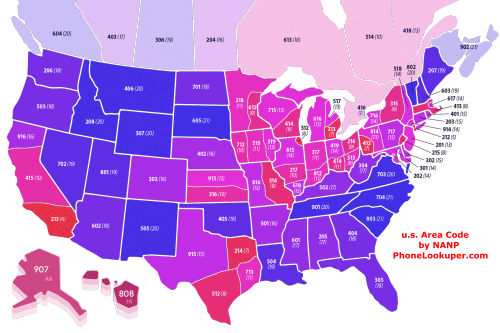 Submit a survey statistics service about area code 989
What do you want about the area code 989?
What is the reason you lookup?
How do you know Phone Lookuper?
989 is only the first 3-digit of the phone number, it can only lookup the regional location.
The full phone number is 10-digit, 989-xxx-yyyy, 989 is the area code, xxx is the Central Office, the Exchange Code, and yyyy is the subscriber number.
The list is 989-xxx all Central Office Exchange Code phone numbers.